Photokina 2008 is in full-swing, and this fall seemed like the time to launch some new technology that might change the industry. personally, i think the biggest news was dropped by Leica who is the first to bring in a new format to photography since the crop-frame (1.5x) sensor was introduced. a sensor that is 56% bigger than a 35mm full-frame sensor, officially 0.75x lens factor. the Leica S2 body looks a lot like their R series film SLR bodies. it also looks like Leica is partnering up with PhaseOne to handle the digital side of things. the partnership alone is a big thing. Leica has always positioned themselves with industry leading companies, Panasonic & Olympus, and now with PhaseOne i can definitely see some stellar cameras being developed between the two of them. Leica, not to out do themselves, has also launched a full line of 9 lenses along with the S2; 24mm ultrawide, 30mm tilt-and-shift, 35mm wide, 70mm standard, 30-90mm standard zoom, 100mm short tele, 120mm macro, 180mm telephoto, and 350mm telephoto, pretty impressive. release date of S2 is slated for sometime late next year.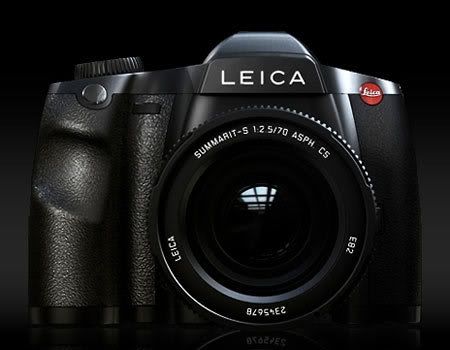 Leica S2
another format that has emerged, but with less force, is the new micro-fourthirds from Panasonic & Olympus. i guess it's not a new format, but a new take on an existing format. micro-fourthirds is a mirrorless & prismless camera that shrinks a SLR down to a mini-SLR or a rangefinder size camera. what they have basically done is put a fourthirds sensor into a camera small enough to carry around. this looks like the beginning of the rangefinder style & size of digital cameras with fourthirds or APS-C size sensors. maybe these will be good enough to replace my trusty Konica Hexar with.

Olympus Micro-Fourthirds Prototype
HD video has also hit the digital SLR scene. i'm almost as excited about this feature as i was with live-view, as in i'm not. it's a cool feature, and i guess it was inevitable, but i still have mixed feeling about the feature itself. the new Nikon D90 and Canon 5D mrkII have 720p and 1080p HD video recording respectfully. each company put their new camera into the hands of some big time pros. Chase Jarvis (one of my favorite photogs) for Nikon and Vincent Laforet (my 2008 Beijing Olympics source) for Canon, both produced videos using the new camera. it was interesting to hear Chase Jarvis' comments on it since he is also a cinematographer and a film maker. Vincent Laforet decided to make a short-film to demonstrate the 5D mrkII's capabilities. Vincent is claiming that HD video in a SLR is industry changing, i wouldn't go as far as saying that it's industry changing, the Leica S2 is industry changing, but the feature is interesting. the video/film camera industry is still rocking and i don't foresee a dSLR taking over anytime soon.

Nikon D90. Click on the image to see Chase Jarvis' video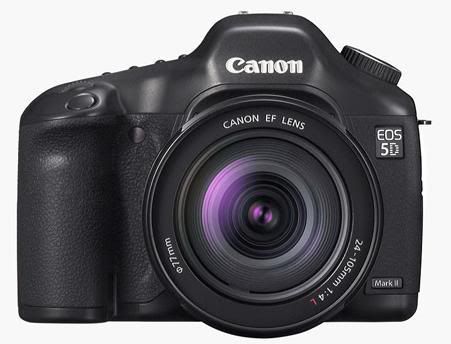 Canon 5D mrkII. Click on the image to see Vincent Laforet's video.
the big three medium format back/camera companies have broken the 50MP mark. Hasselblad launched their new H3DII-50 back in august, Leaf launching their Leaf Aptus-II 10 (56MP) and PhasOne with their P65+ (60MP) just before Photokina. vitual full-frame 645 sensors with massive file size for the commerial pro. i wish i could afford one of these backs, so pretty!

Hasselblad H3DII-50
the last big announcement is the much anticipated Sony A900. the Sony A900 is a full-frame 24MP SLR. to be honest i haven't looked a lot into this camera a whole lot. i had a change to look at it this past weekend and it's probably the biggest camera i've seen in a while. the grip is massive.

Sony A900
what else is worth noting… Nikon finally announced a new 50mm f/1.4 lens with AF-S. now owners of a D40, D40x or D60 have a 50mm prime that they can autofocus. i've been waiting for this lens for a while now, i almost bought the Sigma 50mm f/1.4 instead. Canon now has a new 24mm f/1.4L lens, and Lensbaby has revised their line that includes a new lens. Leica updated their M8 to M8.2. they also introduced the fastest prime lens in the world, Noctilux-M 50mm f/0.95. with a price tag of over $8k, it better be able to cut daimonds. a company named Pretec has unveiled the largest compact flash cards so far, 64GB and 100GB. 100GB in my D3 is way too much memory, though i'm sure one of those 50+MP backs would appreciate it.

Nikon AF-S 50mm f/1.4G

Canon 24mm f/1.4L

Lensbaby – The Composer

Leica Noctilux-M 50mm f/0.95
i think that's it. well, at least everything that is really super interesting. there was, of course, a whole wack of point & shoot cameras that were released. and Adobe released CS4 which has some good speed upgrades, and finaly brings 64bit to Windows. on a none Photokina topic, RED ONE has said that they are bringing out a camera that will "kill the dSLR" late next year. if they release anything close to what have done with the film/cinema industry, Nikon and Canon better watch out.
© Copyright 2013, Ian Sheh